Expired And For Sale Domain Names Marketplace
Buy and Sell Your Domain Names At Our Marketplace and Save!
Our expired and for-sale domain names Marketplace offers a safe and easy-to-use system with flat pricing and really low commission fees.
You can manage the entire process of buying or selling a domain all at a low commission rate of between 3.0-7.5%.
CLICK HERE to compare our low commission rates
with other domain marketplaces like Godaddy, Sedo, Afternic, Snapnames and Flippa.
Our expired domains Marketplace lists many domain names which have expired -- i.e. they were not renewed by their previous owners or they are existing domains which their owners are offering for sale.
You can add your own domain for sale or buy a domain name from the Marketplace. If you are selling your domain name, you can select either Auctions or select the Offer/Counter-Offer option if you prefer.
To buy a domain name you can either purchase the domain immediately or place a bid in an auction, or enter into negotiation with the seller. These options will depend on the seller.
Click Here to Visit the Expired Domain Names Marketplace Now
Use Discount Coupon Code when you order:
CHEAPTOREGISTER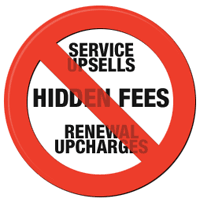 Visitors came from ...
Redding
,
Sugar Land
,
Elkton
,
West Mifflin
,
Bellflower
,
Culver City
,
Olympia
,
Hannibal
,
Savannah
,
Rosenberg
,
Kennett
,
New Hope
,
Soledad
,
Alabama
,
Boulder City
,
Greenbelt
,
Calexico
,
Pennsylvania
,
Bainbridge
,
Hallandale Beach
,
Upper Arlington
,
West Bend
,
Nebraska
,
Satellite Beach
,
Santa Barbara
,
Kelso
,
Hazel Crest
,
Grass Valley
,
Centennial
,
Santee
,
Chattanooga
,
Doral
,
Williamsburg
,
Nevada
,
Crestwood
,
Pittsburgh
,
Clemson
,
Florida
,
Vincennes
,
Pittsburg
,
Rolla
,
Montana
,
Pinellas Park
,
Rockwall
,
Walker
,
Eden Prairie
,
Mamaroneck
,
Plymouth
,
Alaska
,
Marlborough
,
Hereford
,
Leesburg
,
Omaha
,
Middletown
,
Okmulgee
,
Wyoming
,
Massillon
,
Walla Walla
,
Galesburg
,
Oakland Park
,
Indiana
,
Garner
,
Cudahy
,
Huntington
,
Jefferson City
,
Sunnyvale
,
Liberal
,
Mayfield
,
La Marque
,
Greenacres
,
East Moline
,
Monroe
,
Greeneville
,
Harrison
,
New Jersey
,
Cleveland Heights
,
Spring Valley
,
Portsmouth
,
Harper Woods
,
Mexico
,
Holly Springs
,
Pueblo
,
Stafford
,
Tacoma
,
Fort Atkinson
,
North Ridgeville
,
Clarksdale
,
Laguna Niguel