Register A Domain : Why Pay More?
Lowest Domain Name Prices With Free Extras
How Much Will I Save?
Don't just take our word for it,
click here to see for yourself
that we have the lowest domain registration prices on the Internet.
Compare our everyday prices to those of our competitors
.
And remember that all add-ons such as WHOIS Privacy, Email Forwarding, Domain Defender Protection, Custom WHOIS Records and DNS Management are always 100% free!
Every Domain Comes With...
>> FREE WHOIS Privacy Forever
>> FREE Custom WHOIS Records
>> FREE Parking (you earn 100% of the advertising)
>> FREE DNS management tools
>> FREE Email Forwarding
>> FREE Domain Forwarding
>> FREE Portfolio Management
>> FREE Registry Lock
>> FREE Sub-Account Tools
>> FREE Domain Defender Protection
Domain Name Discount Program
If you want to save even more from our already lowest prices on registrations and renewals, you'll want to check out the Discount Program after your first registration.
Anyone can join and there are no fees to participate. Even with just one domain you can enjoy savings on our already low prices. Of course, the more domains you have, the more you can save.
The only requirement to participate in the Discount Program is that you utilize Account Funds to fund your purchases.
Signing up is simple and you can easily toggle your participation in our Discount Program from within your domain account.
Click Here to Register Your Domain Name Now
Use Discount Coupon Code when you order:
CHEAPTOREGISTER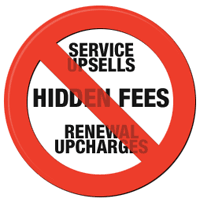 Visitors came from ...
Redding
,
Sugar Land
,
Elkton
,
West Mifflin
,
Bellflower
,
Culver City
,
Olympia
,
Hannibal
,
Savannah
,
Rosenberg
,
Kennett
,
New Hope
,
Soledad
,
Alabama
,
Boulder City
,
Greenbelt
,
Calexico
,
Pennsylvania
,
Bainbridge
,
Hallandale Beach
,
Upper Arlington
,
West Bend
,
Nebraska
,
Satellite Beach
,
Santa Barbara
,
Kelso
,
Hazel Crest
,
Grass Valley
,
Centennial
,
Santee
,
Chattanooga
,
Doral
,
Williamsburg
,
Nevada
,
Crestwood
,
Pittsburgh
,
Clemson
,
Florida
,
Vincennes
,
Pittsburg
,
Rolla
,
Montana
,
Pinellas Park
,
Rockwall
,
Walker
,
Eden Prairie
,
Mamaroneck
,
Plymouth
,
Alaska
,
Marlborough
,
Hereford
,
Leesburg
,
Omaha
,
Middletown
,
Okmulgee
,
Wyoming
,
Massillon
,
Walla Walla
,
Galesburg
,
Oakland Park
,
Indiana
,
Garner
,
Cudahy
,
Huntington
,
Jefferson City
,
Sunnyvale
,
Liberal
,
Mayfield
,
La Marque
,
Greenacres
,
East Moline
,
Monroe
,
Greeneville
,
Harrison
,
New Jersey
,
Cleveland Heights
,
Spring Valley
,
Portsmouth
,
Harper Woods
,
Mexico
,
Holly Springs
,
Pueblo
,
Stafford
,
Tacoma
,
Fort Atkinson
,
North Ridgeville
,
Clarksdale
,
Laguna Niguel