Transfer Your Domains To Us : Save Money!
Transfer Your Domain Names = Save Money
When you transfer your domain names to us, not only do you benefit from our low pricing for renewals but you also get 1 year added to the time remaining on your exisiting registration.
Why Transfer Your Domains To Us?
>>
Lowest Prices on the Internet
-
check out our low, low pricing
now.
>>
No Hidden Fees
>>
No Service Upsells
>>
No Renewal Upcharges
>>
Fast, clean, hassle-free system
>>
Easily Transfer One Domain or a list of up to 500 domain names
>>
Industry Leading Domain Management Tools
>>
Over 3 million active domains currently managed and counting
Click Here to Transfer Your Domain Names Now
and for more information.
Use Discount Coupon Code when you order:
CHEAPTOREGISTER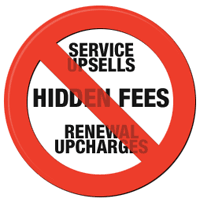 Visitors came from ...
Redding
,
Sugar Land
,
Elkton
,
West Mifflin
,
Bellflower
,
Culver City
,
Olympia
,
Hannibal
,
Savannah
,
Rosenberg
,
Kennett
,
New Hope
,
Soledad
,
Alabama
,
Boulder City
,
Greenbelt
,
Calexico
,
Pennsylvania
,
Bainbridge
,
Hallandale Beach
,
Upper Arlington
,
West Bend
,
Nebraska
,
Satellite Beach
,
Santa Barbara
,
Kelso
,
Hazel Crest
,
Grass Valley
,
Centennial
,
Santee
,
Chattanooga
,
Doral
,
Williamsburg
,
Nevada
,
Crestwood
,
Pittsburgh
,
Clemson
,
Florida
,
Vincennes
,
Pittsburg
,
Rolla
,
Montana
,
Pinellas Park
,
Rockwall
,
Walker
,
Eden Prairie
,
Mamaroneck
,
Plymouth
,
Alaska
,
Marlborough
,
Hereford
,
Leesburg
,
Omaha
,
Middletown
,
Okmulgee
,
Wyoming
,
Massillon
,
Walla Walla
,
Galesburg
,
Oakland Park
,
Indiana
,
Garner
,
Cudahy
,
Huntington
,
Jefferson City
,
Sunnyvale
,
Liberal
,
Mayfield
,
La Marque
,
Greenacres
,
East Moline
,
Monroe
,
Greeneville
,
Harrison
,
New Jersey
,
Cleveland Heights
,
Spring Valley
,
Portsmouth
,
Harper Woods
,
Mexico
,
Holly Springs
,
Pueblo
,
Stafford
,
Tacoma
,
Fort Atkinson
,
North Ridgeville
,
Clarksdale
,
Laguna Niguel